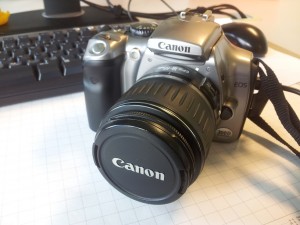 Recently I put my hands on a Canon EOS 300D and should copy a few photos from the camera to the PC. Easier said than done. The camera has a few years under his belt and Windows 7 was seemingly not able to find suitable drivers. Also the Windows driver search did not help.
Now comes the part where I want to apologize for the misleading headline. In fact I have no Windows 7 driver for you. However, I have a solution on how to get the Canon EOS 300D running under Windows 7 without additional drivers. Therefore just a setting in the camera menu must be changed.
Connect Canon EOS 300D with Windows 7 – how it works
Step 1:
Turn on the camera and click on the "Menu" button on the left edge of the display.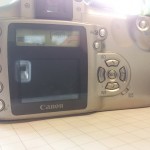 Step 2:
Navigate (with help of the control pad) to the fourth tab of the cameras menu.
Step 3:
Switch the menu item "Connection" from "normal" to "PTP" .
That's it. Now the camera should be found on Windows 7 (and almost certainly on Windows 8).