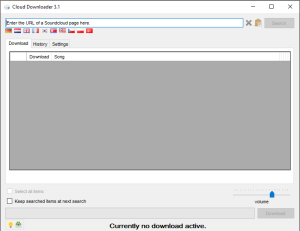 The weekend is almost over and I was diligent. So there is a new update for the Cloud Downloader.
In addition to some bug fixes, there are also one, two small new features this time. So it's not a pure bugfix release.
In version 3.1 you there are inter alia the following improvements:
———————————————
New features
Songs from the Soundcloud-Charts are supported now
If you don't like the cat gifs (animations) during the download, you can disable them by now
If you like the animations, but don't like cats, you can switch to dogs, sloths, donkeys, fails or wins.
The searchtype "albums" is also supported by now
Bugfixes
Fixed some bugs in the song search
Lags and freezes while showing the animated gifs belong to the past
Better stability of the song search (less"no song found" = more fun)
You want it? You can get it! The downloadlink for the new version can be found (as always) in the main post regarding the CloudDownloader.