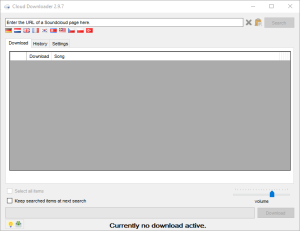 Barely a few days after the release of version 2.9.6, a new version of the Cloud Downloader is available for download.
In version 2.9.7, there are, as also in the last two updates, no new features but bugfixes.
Since the SoundCloud API has changed a bit in the background, the ID3 tags have not been fully generated. This could be particularly noticed by missing cover art. (Thanks to you all, the diligent commentators, who drew my attention to this bug.)
Anyway. New version, new luck. In Version 2.9.7 now back with ID3 tags and album artwork.
The current version can be found in the main article about the Cloud Downloader at the following link: