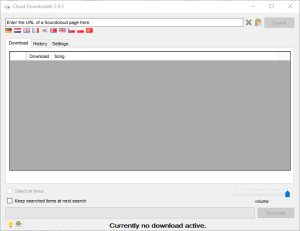 Just a quick status update. Today I released the Cloud Downloader version 2.9.5. As might guess from the version number, the jump from 2.9 to 2.9.5 contains only minor changes.
So there are no new features included in the current release. Therefore I have worked on the stability of the entire application and fixed some bugs.
The current version can be found (as always) in the main blog post about the Cloud Downloader. Just follow the link below.