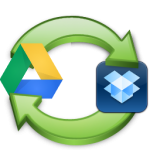 Today I want to show you how you keep the two services Dropbox and Google Drive in sync. The whole thing is easier than perhaps previously thought.
Both, Dropbox and Google Drive, create a local folder on your computer. The files in this folder are then known to be synchronized with the cloud and all connected devices.  If you want to protect yourself from data loss, for example, and therefore want to use two systems in parallel, you would have to copy files (after creating or changing them) in both folders (the Dropbox and the Google drives) every time.
You can remedy yourself, by pointing the Dropbox folder into a subfolder of your Google Drive. This is very easy.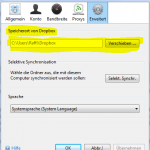 First, you open the settings of the Dropbox client and switch on the tab "Advanced Settings" there. Here you can choose path of the Dropbox "root folder" which should be synchronized with the dropbox service.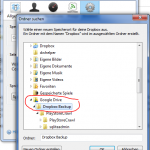 Now there you select a folder that is located within your Google Drive folder.
And that's it! If you now create files in your Dropbox, they are automatically synchronized with your Dropbox and your Google Drive at the same time. A duplicate copy is no longer necessary.
What do you think of the solution? Do you know any alternatives?