Some time ago, Falk (who is also responsible for NetzBlogR.com) shared a link on Facebook to a site which got my attention. Although it's a small site, it's very entertaining. The page is called "The Restart Page" and does not more or less, than it's title promises.
Currently 17 operating systems are offered. By clicking on the respective "Restart" button for the OS, a realistic restart animation/simulation is offered.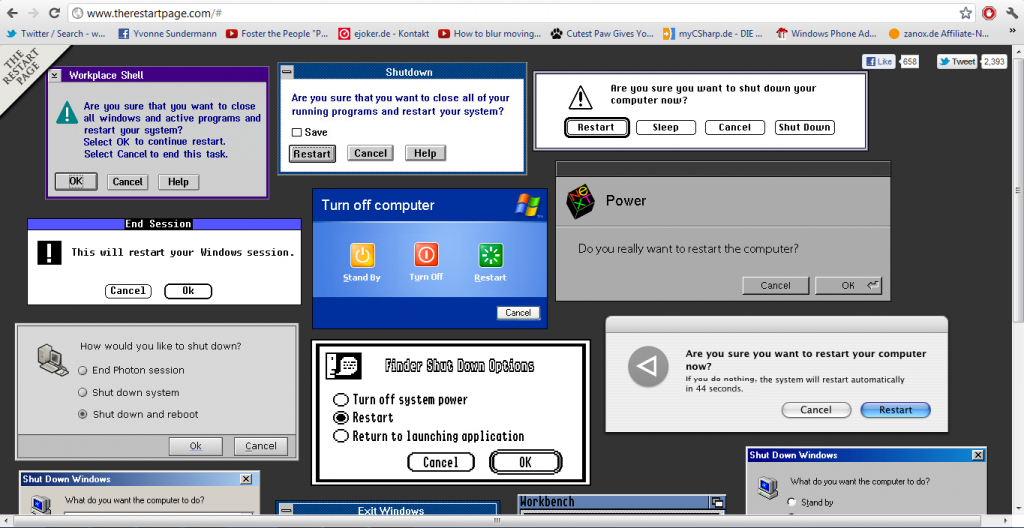 Whether the whole thing makes sense and offers great value, I doubt it. But anyway it's nice to see it and thus all got a great job at such a gray Sunday like today.
What I would find interesting: Did Apple's Rhapsody really started such slow? Because if so, you could cook a barrel of coffee and install Windows x-times, until Rhapsody is started. Phew, I love my Windows 8 – cold booting in some seconds…