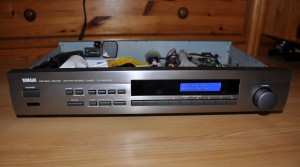 Today I want to present you one of my larger craft projects. This time it is not just about software, but also about the associated hardware. What is it? A web radio!
I like to listen to internet radio stations, but I didn't want to run my pc only for listening to webradios.  Connecting my phone to my stereo either wasn't a solution, since I'd rather wear this with me, because I don't want to run for each SMS / Whatsapp message to the music system. And because I always like to tinker, it was obvious to build a web radio as a standalone device myself.
As this article has become a bit longer, there is a brief overview of the following sections of the article, so that everyone can quickly find what he looks for.
What is the RadioduinoWRT?
Considerations before building
What […]