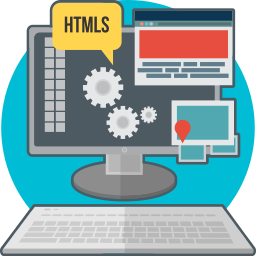 I've been working with WordPress for over 9 years now and have already created, set-up and driven some blogs at this time. My own blogs all run on their own vServer. But if a friend or one of my family circle says "I want to start a blog, can you help me with the installation?", then the blog usually ends up on a webspace.
But which webspace package is suitable? What are the installation requirements for WordPress and can not you simply take a free provider? I would like to clarify these and other questions.
WordPress self-hosting or ready to take-off solution?
If I am asked what I would recommend to a beginner – host the blog himself or use a complete solution like wordpress.com – then my answer is always always hosting itself. (If you don't trust me, maybe you trust a professional like Neil Patel.) I recommend the plug'n'play solution for fast testing, play and warm-up with WordPress.
But as soon as it comes to the point where your build has to have hold, I recommend to host it by yourself. This has various reasons, whereby the following arguments (in my opinion) are decisive.
If you are hosting, you can edit themes and plugins in the editor
If you host yourself, you can install third-party themes and plugins
Whoever is hosting himself has the authority over his data and is protected from escapades like forced advertising
You have the chance of getting a guaranteed uptime
In short: Who is hosting itself is much more flexible.
At the very latest when the first plugin can not be found in the WordPress directory, frustration arises and the desire to change from the final solution to self-construction comes up. So why not start "right" from the beginning on?
But doesn't cost it money, to host a blog?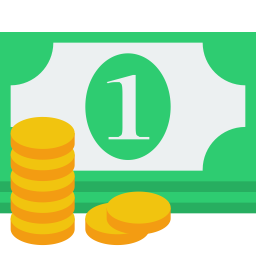 That's right. But the question should be, how much money is the above mentioned flexibility worth? Because a suitable hosting package for a WordPress blog does not have to be expensive. At the beginning, for example, a cheap webhosting package from Siteground or one of its competitors is enough. You do not have to worry about a vServer or even a managed server at the beginning. And also SSL certificates can be generated for free these days. (I have wrote an article about how to get free SSL certificates already.)
So you come out with ~4 $ per month for an average blog. This is not even a box of cigarettes. Alternatively 2 deep-frozen pizza or an ice bucket a month. In comparison to the advantages, this should be an issue to be poisoned and compared to other hobbies (like gym, collecting movies, etc.), a self-hosted blog in my opinion is quite cheap.
What are the minimum requirements for a WordPress blog?
The official minimum requirements on the webspace are manageable. WordPress itself only gives the following three criteria:
PHP version 5.6 oder newer
MySQL version 5.5 oder newe
The mod_rewrite Apache module
The PHP and the MySQL version are usually on the overview page of the webspace provider. If you can not find the values there, send a short mail to the support with the request for information. The same applies to the Apache mod_rewrite module. But trust me, 99% of all webhosting offers match this requirements.
In addition to the official requirements, there are also one or two things that you should also consider when selecting a suitable provider.
For what should you look out when choosing the webspace?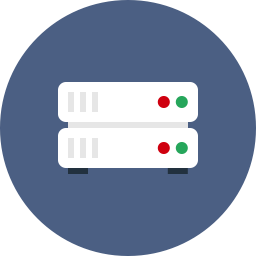 On the one hand you should pay attention to the size of the webspace. Typically, this value is described as "disk space" and is expressed in MB or GB.
Now it depends on what you plan to do with your blog. If there are only a few posts / pages or you want to blog purely text-based, then you come out with 100-200 MB loose. If you plan to upload photos or maybe even music or videos, then the choice should fall to a larger space with 1 GB upwards.
Hint: If your disk space becomes scarce, do not despair. Normally a message to the support of the hosting company is enough, which means that you can upgrade to a larger / more expensive package. Here, you usually do not lose any data, nor do you need to reinstall WordPress. So if you have initially misestimated this point, this still isn't a problem.
The second point to look for is the so-called PHP memory limit. This value describes how much of memory can be used by the PHP interpreter. PHP is the scripting language which was used to create WordPress. To run / display WordPress, the PHP interpreter must run the WordPress code. This again "costs" memory. The maximum usable memory is the so-called PHP memory limit.
For a WordPress blog with some plugins, 64 MB in most cases are sufficient. However, if you have many plugins activated or especially memory-hungry (or simply badly programmed plugins), then it may be random times more. The PHP memory limit is provided by many hosters directly on their offer page. If the entry can not be found there, a short mail to the support-team is enough. Webspace packages with a memory limit of less than 64 MB should be left out for your WordPress project. (With some hosters, the PHP memory limit for WordPress can also be raised later.)
Conclusion
If you look at the few points I've mentioned in this article, then it is not difficult to find a suitable and at the same time inexpensive host for your WordPress blog.
In terms of the advantages compared to a (supposed) free solution, I would always recommend the variant of self-hosting. What is your opinion? How and especially where do you run your blogs?